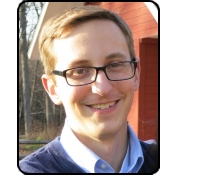 I am Benjamin Meagher, currently a visiting assistant professor in the Department of Psychology at Hope College. I earned my Ph.D. and M.A. at the University of Connecticut and my B.A. from Gordon College. Prior to coming to Hope College, I was a postdoctoral researcher in the Department of Psychology and Neuroscience at Baylor University and taught in the Psychology Department at Franklin & Marshall College.
I conduct research in Environmental, Social, and Personality psychology. These distinct sub-disciplines, focusing respectively on the physical, interpersonal, and intrapersonal world, intercept in a variety of interesting ways. For example, I have been investigating how individual differences in belief, motivation, and personality lead to different impressions of the same physical environment, whether being in a particular type of physical environment can help people perform, cope, or self-regulate in more effective ways, and in what way the composition or diversity of a group or community–in terms of personality, attitudes, or virtues–impacts the success or experience of individual members when they are together.
To learn more about the research projects that I am currently working on, or to find papers that I have published, please follow the links in the top menu.
News About My Research